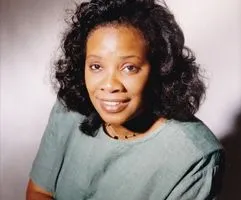 Dr. Anderson has been practicing Podiatry for over 18 years and specializes in non-surgical foot care, skin infections and chronic foot conditions. Special focus is placed on Diabetic Foot Care and keeping your lower extremities healthy and problem free.
Dr. Anderson is recognized for her expertise in wound care and treatment of poorly healing lower extremity ulcers. She has helped many patients achieve success with difficult to treat, poorly healing wounds.
"Sharing a practice with my husband allows me the opportunity to consult with him on complex and difficult cases. We bring Podiatry and Dermatology expertise together to provide our patients with a multi-disciplinary approach."
Dr Anderson is a graduate of Howard University with a bachelor's degree in Zoology. She continued her education in Podiatric Medicine at the Ohio college of Podiatric Medicine in Cleveland Ohio.
Every month Dr. Anderson offers educational sessions and an informative email newsletter the offers practical advice for family foot health. Subscribe to our newsletter and receive monthly updates.