Glytone
A skin rejuvenation system designed to soften fine lines, reduce age spots, treat uneven pigmentation, smooth and revitalize skin.

Neova
Unprecedented ways to dramatically reduce the tell-tale signs of visible aging, day by day, month by month.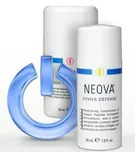 Skinceuticals

Juvederm

---
Schedule a complimentary cosmetic consultation with Gretchen, our licensed nurse, and aesthetician.